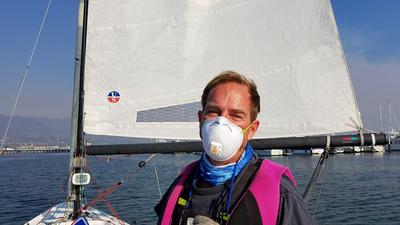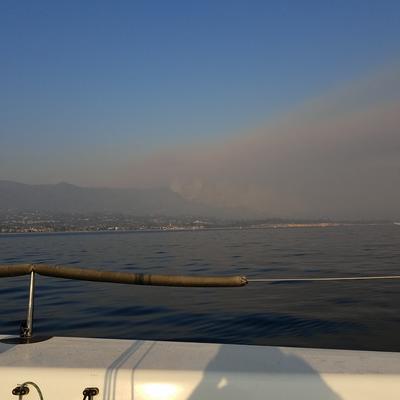 The Thomas fire has broken out Tuesday. We were sent home. A lot of smoke and ash was almost everywhere.
A good friend mentioned that her boat was in the water and suggested that maybe we should go sailing. It felt irresponsible, and wrong. Hey, it's sailing with good company! The burn was a long way away, well why not.
The wind was not as good as we wanted, but enough to fly the Kite and have a good time. Smelled like an oil field at times. To be honest, while out there, I did not feel as irresponsible as I originally did.
The second picture is the Thomas Fire while headed back to the Harbor.